Tasha is a girl I used to go to school with. We don't really talk that much anymore, but we are friends on facebook so have kept in touch a little bit. I was so pleased when I found out she was studying Fashion Design at Epsom Uni, as I remember in our textiles class she worked really hard and was really talented. Here are pictures of her collection which she designed for Graduate Fashion Week.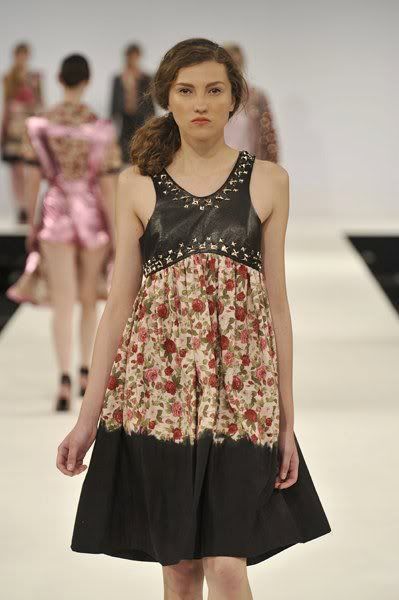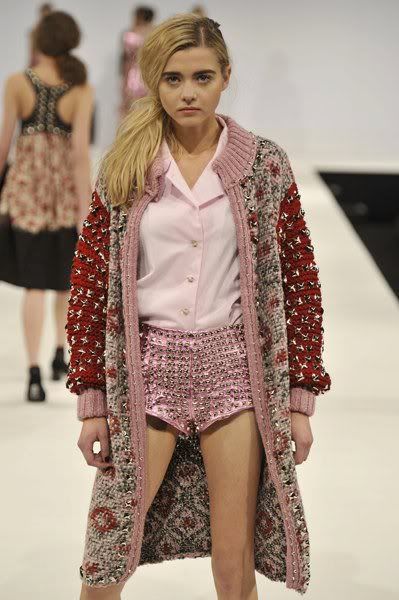 Disorder Magazine had this to say about her:
A total stand-out for Disorder was Natasha Storey. Picked as our favourite from the UCA show, Natasha opened her collection with an amazing studded trolley. Combine this with the floral tabards, lace, metallic pinks and studs; it was the perfect mix of rock n roll and granny chic. A truly unique and wearable collection that was memorable for all the right reasons.
I am excited for her!