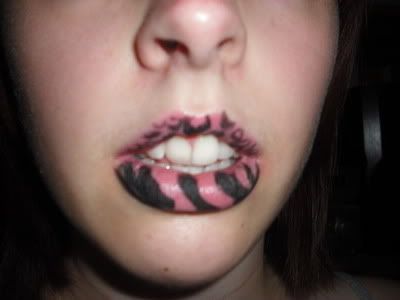 I saw a tutorial for cheetah lips so I tried that on the top lip with MAC lipstick and Bobbi Brown Gel Eyeliner. Then I tried stripes on the bottom and it didn't go so well.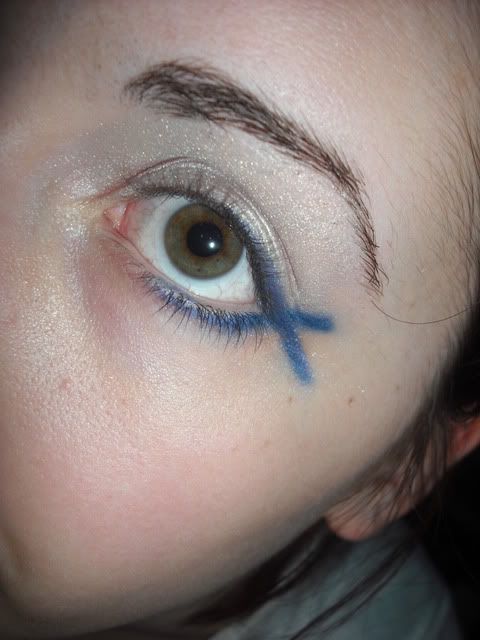 Just random stripes on the eyes.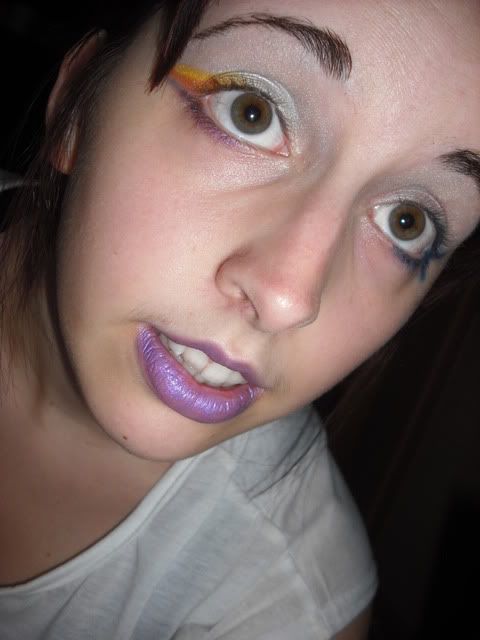 I mixed a MAC pigment with clear lipgloss and put it on over the top of concealor. I found patting it on was better as it would wipe off otherwise!