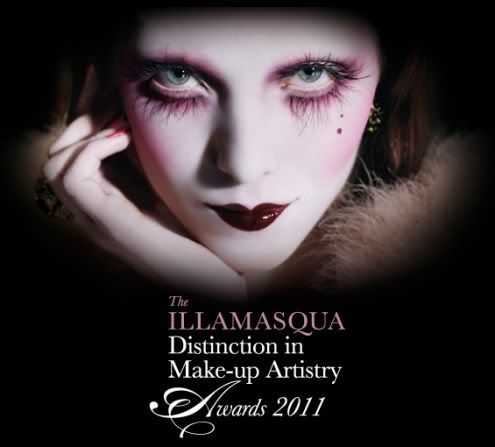 If you are a student or recent graduate of make-up artistry. If you see yourself as the next big name in make-up art. If your future lies working on international photo shoots or an award-winning TV series. If you dream of rubbing shoulders with the fashion elite, then this is where you make your mark.
There are four categories to the competition each with it's own prize:
- Graduates [Graduated by July 2010]
- BA Final Year Students [Graduating by July 2011]
- Foundation and 2nd Year Degree Students
- Beauty School / Make-up Course Students
Please please
please
check out the details on the website, there are some amazing prizes to be won! I'm not sure if I can enter really as I only passed a college course last July, and I guess I'm not really classed as a student anymore!
Pictures of the finalists will be up on the website 19th October for the public to vote, I can't wait to see!
http://www.illamasqua.com/about/illamasqua-distinction-in-makeup-artistry-awards-2011-2/