Hey guys! Hope you've had a good Easter! I took the 3 days off between the bank holiday and the Royal Wedding, so I've been off since Friday and I'm not back until Tuesday 3rd May. Boom!
I started my 11 days off with a night out to the Q Club in Reading. Propoganda is held there every Thursday night and it was one of the best nights out I have had ever. The rock & indie music was perfect and the club wasn't full of guys who never leave you alone. And the toilets were left in a good condition, not a mess. Bonus!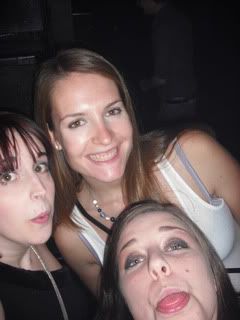 I've been down Littlehampton the past two days, the weather was amazing and we had a barbecue on the beach. It was great to catch up with Tony and Laura again. I was having too much fun to take any photos I'm afraid.